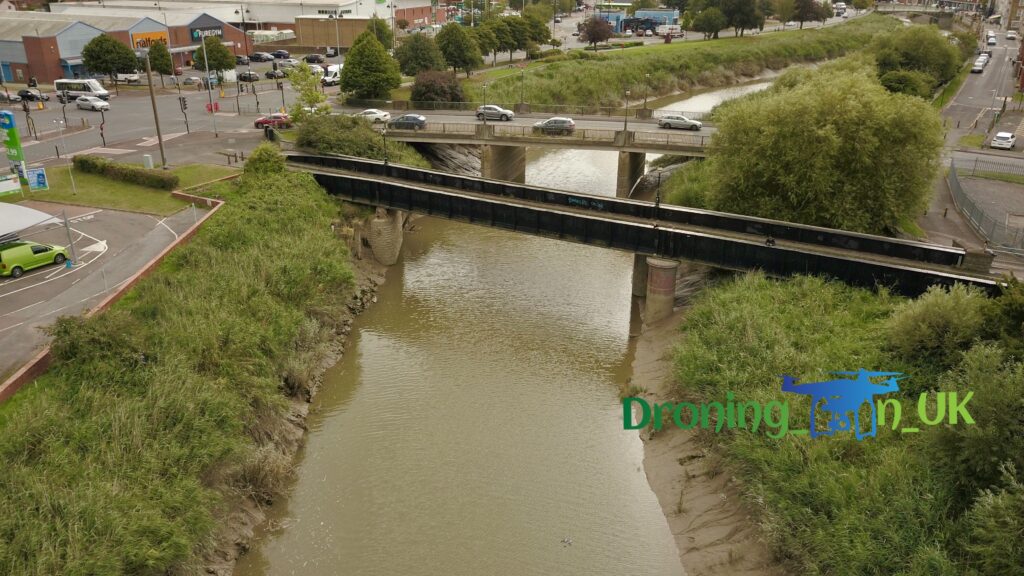 Although still standing, the Telescopic or Black Bridge is no longer able to move, as it was originally intended to allow shipping to pass up the Parrett to berth at East or West Quay.
The bridge was opened in 1871 and was based on Brunel's 1846 telescopic bridge across the River Arun near Little Hampton in Sussex. The older example was made of wood, making Bridgwater's the only metal telescopic bridge in the world, and one of only two of its type ever made. In early drawings it was called 'Parrett Bridge'.
The masonry was built by Warburton Brothers Ltd. of Bristol and the cast iron and steel by Lloyds, Foster and Co. of Wednesbury.
For the first eight months of operation it had to be opened by manual winches before a steam engine was installed. It bore both standard and broad gauge tracks (used until 1892) and had a pedestrian walkway installed on the south side. The railway primarily led to the docks, but also to a pottery (which included Chandos' old Glass Cone), the Starkey Knight and Ford brewery, as well as the Timber Yard and Cake Mills (now Bowerings) both on the far side of the docks.
The Bristol Times and Mirror of 6 May 1871 reported: "a large barge, heavily laden with scouring brick, manufactured by Messrs Colthurst and Symons, whilst proceeding down the river Parrett, Bridgwater, on Thursday, came in collision with one of the cylinders of the new railway bridge and sank. There were three men on board, who ran to one end and sprang on shore."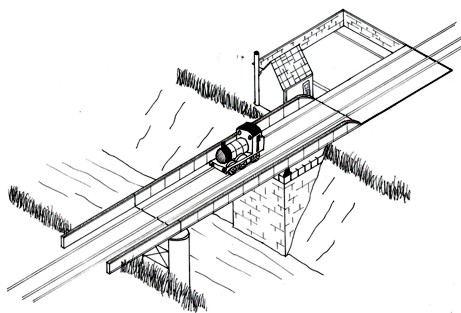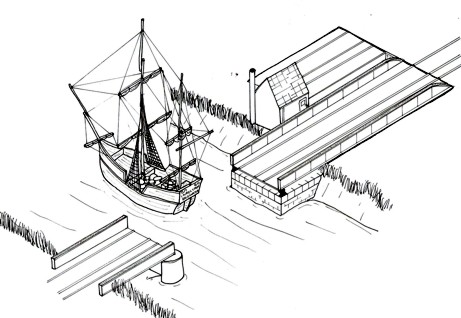 The bridge was last mechanically opened in 1957 and the steam engine from the engine house was removed in the early 1960s. The boiler and one of the cylinders of the engine are on display at the Westonzoyland Pumping Station Museum. Some of the ruined mechanism can still be seen on the site of the engine house, when it is not overgrown with brambles. It was converted into a road bridge in 1983 and during its conversion it was opened for the last time, before being permanently fixed into place. Since the nearby Chandos Bridge was built in 1988 it has been a purely pedestrian crossing.
The bridge was examined and photographed in 1962 by the technical historian, George Watkins (1904-1989)* It is described and illustrated on page 92 with Plates 56 and 57 in volume 7 of George Watkins, Stationary Steam Engines of Great Britain: the National photographic collection.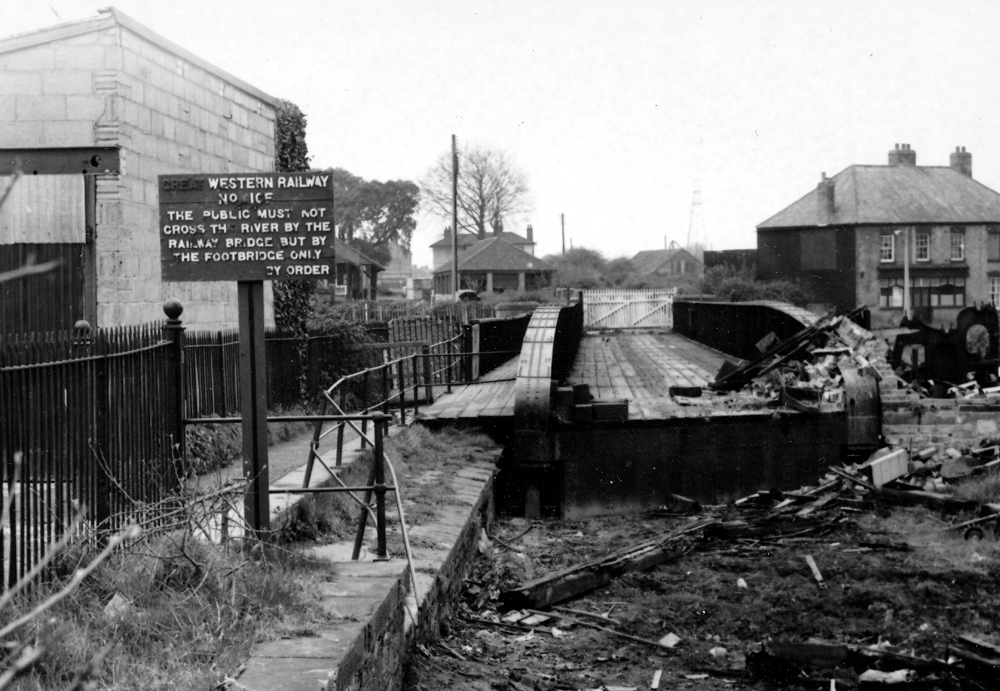 *see Paul Stephens & Tony Woolrich eds, George Middleton Watkins (1914-1989), 2002, This was a memorial volume  and comprised his biography, reminiscences of his friends and some of his earlier articles, including an unpublished one from 1936 describing and illustrating the steam engine drainage of the Somerset Levels.
---
Sources
Thanks are expressed to Mr. Marc Welham for his memories concerning the bridge being opened during its conversion.
Squibbs,P., Squibbs' History of Bridgwater (1982)
Lawrence and Lawrence, A History of Bridgwater (2005)
Fitzhugh, R., Bridgwater and the River Parrett (1993)
Murless, B., Bridgwater Docks and the River Parrett (1983)
Dunning, R., Bridgwater: History and Guide (1992)
A.P Woolrich (editor) George Watkins, Stationary Steam Engines of Great Britain: the National photographic collection, 11 volumes, 2002 onwards