Among the Blake Museum's collection of caricatures by John Chubb (1746-1818) is a very interesting watercolour of a Bridgwater bookbinder, George Cass.
This image is very interesting for two reasons.
Book Binding
The first is in showing what Cass is doing: he is binding the spine of a large (probably folio-size) book pasting it down with waste paper – but not just any paper, he's using pages from a bible. According to rare book historian, Michelle Craig, of the University of Glasgow, using scrap paper, mostly ephemera or old books in this way was a very common practice, using sheets from the bible would have been less common, and Chubb has explicitly chosen to show bible pages being used – a detail he really didn't need to include. We might (cautiously) read into this a commentary on the part of Chubb, either his own opinion, or perhaps that of Cass being represented, of secular enlightenment ideals (represented by the new book) replacing what he might have seen as older superstitious notions (the binding materials). Chubb is known to have had associations with a circle of more radical enlightenment thinkers and Whig political figures: his well-known stance against the horrors of the slave trade, being an expression of this.
Tartan in Bridgwater?
Also of interest, is Cass' jacket. Of the corpus of Chubb watercolours, no one else seems to have such a flamboyant garment. Peter Eslea MacDonald, Head of Research & Collections at the Scottish Tartans Authority, informs us that by the 1790s, tartan-type patterns were already popular for fashionable clothing and it's therefore not surprising to see such an example. One needs to be careful about reading too much into caricature images like this: whether Cass actually wore this coat or anything similar is not possible to know for certain, but not impossible. Note how the tail of Cass' coat mirrors the back of his wig. It would be quite wrong to read any Scottish connection into this image beyond the obvious origins of the type of design. The depiction of the tartan in the drawing is thematic rather than accurate and a possible interpretation of the pattern can be rendered thus:
For more on the history of tartan see Peter Eslea MacDonald's website here
Who was George Cass?
George is relatively hard to trace. On 12 January 1769 a George Cass of Bridgwater married a Katherine Methuen in St Mary's Church, by Rev John Coles in the presence of James Wollon and John Player. On 7 January 1770 a George Cass, son of George and Catherine Cass was baptised. However we also find a George son of George Cass was buried at St Mary's Church on 4 July 1775. Again, on 23 April 1776 a George, son of George Cass was baptised in St Mary's Church, then, again, we find a George son of George Cass buried there on 26 April 1776. Another George Cass, possibly our bookseller, was buried on 17 May 1797.
Oddly, we find a 'John Cass' listed as a bookseller in Bridgwater in Bailey's British Directory of 1784. In The Universal British Directory of Trade, Commerce, and Manufacture of 1791-8, we find a William Cass listed as a printer. In both directories these to Casses are the only individuals mentioned in the print and book trade, and we might assume that William was son to either George or John (unless they are the same person). Evidently the Casses seem to have specialised in printing, binding and bookselling.
William is slightly easier to trace. He is attributed to having being born in Goathurst in 1748. In the register for the Lodge of Liberty & Sincerity of Freemasons of Bridgwater, we find William joining in 1790, aged 40 years, a printer. On 1 February 1802 William Cass, widower, married Martha Clements, widow of Bridgwater, in St Mary's Church. Interestingly Martha was unable to write her name in the register. The witnesses were Ann Smith and Harriet Cass. On 8 April 1822 William (a printer – most likely William's son), and Mary Cass baptised their daughter Elizabeth in St Mary's Church. The elder William was buried in the churchyard of St Mary's Church on 6 April 1828, aged 85.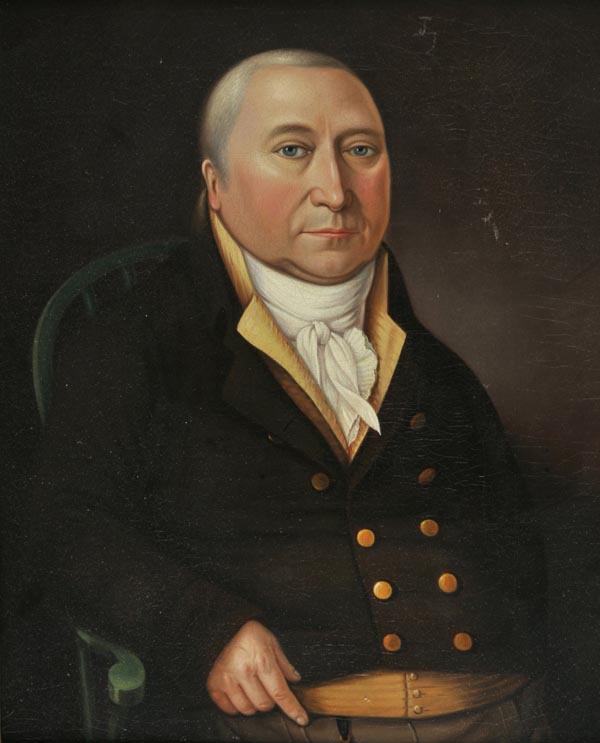 William is noted as the publisher of A Short Explanation of the Catechism for the Use of the Parishioners of Wembdon, and Paracombe in Devon, by Lancelot St. Albyn in 1782 of the 1808 edition of R. Rawlinson's The History and Antiquities of Glastonbury. He also took subscriptions for John Wilton's Devout Christian Edition printed by a Mr. Cass of Swansea in 1772 – possibly a relation. In 1827, John Clark of Bridgwater published his Don Juan. Canto XVII in London, and it was printed by a John Coates of Huish Episcopi, Langport and William Cass of Bridgwater.
The Cass family appear elsewhere as printers and booksellers, although it is difficult to know how they were related, if at all. In 1753 a book called Seasonable Thoughts and Advices upon Inoculation by Dr Perry was printed and sold by a George Cass, Bookselller in Wells, although the original print had 'John Cass', with John being crossed out for George. George Cass of Wells is again mentioned in 1761, in a book called The Parents and Schoolmasters Spiritual Assistant. Also mentioned in this book was a T Coney, bookseller in Bridgwater. A George Cass Senior was buried at St Cuthbert's Wells on 16 December 1788.
A William Cass, bookseller of Lamb's Conduit Street in Holborn is mentioned in 1785, having had printed Camilla; or, the Correspondence of a Deceased Friend in three volumes and also The Adventures of Telemachus, the son of Ulysses: in English Verse, from the French of Monsieur Fenelon. That same year a Mr Cass bookseller of Montague Street, Spitalfields, London Is mentioned.
MKP, MC & TW 16 August 2020